Lucky you, you've JUST bought a brand new, bright, beautiful, big-screen TV! I bet you got a great deal on it at Costco, didn't you? You're really going to enjoy watching that thing for years to come. Unfortunately, now you need to figure out what to do with your old tv. Your old television cannot be left at the curb with the regular trash to be picked up. It contains harmful chemicals and parts that need to be safely treated by professionals. Instead of throwing your TV in a dumpster somewhere, there are many options for how to get rid of it in an environmentally friendly way.
This article will walk you through the wide range of options available to you for recycling or repurposing your old TV.
Recycle your old TV
Call your local waste disposal company
Most municipalities have laws that prevent you from leaving TVs and other electronics out for the garbage company to pick up. Some companies also have rules against this type of disposal. However, most waste companies offer to pay customers the option of dropping off old TVs at a recycling site. Depending on the company, you may be able to drop off your old TVs at a recycling facility they manage.
Depending on the company, you may have to show a driver's license or utility bill to gain access to the site.
Most of these centers accept TVs and other items, such as cameras, small appliances, cell phones, CD players, and copiers.
Look for a recycling program in your area
Many cities and towns have pick-up or drop-off options for electronics and other large items that are operated by non-profit or volunteer organizations. You may be assigned one day a month to take your TV to a specific location in town. Some cities may even pick up old (extremely heavy) TVs from your home. Check your city or state's website for this information.
Call Best Buy to get rid of your old TV
If you live in the United States, Best Buy is the only major retailer that collects and recycles TVs. They charge a fee for this service and are limited to disposing of up to a maximum of two TVs per household on a daily basis. They do not accept all of your old TVs.
Unfortunately, BestBuy does not accept all TVs, including those that are over 50″. Call the store to see if your TV qualifies.
You can also drop the TV off at the store to avoid Bestbuy's "take it away" fee. If you buy a new TV from the store, this fee is fairly minimal. For non-customers, it costs around $100.
Return the used TV to the manufacturer
Some manufacturers accept old TVs and recycle them themselves. Contact the manufacturer to see if your TV qualifies for this service – you may even be able to get a little cash in exchange for your old TV![3] You'll usually have to find the manufacturer's recycling site.
Usually, you'll have to find the nearest drop-off site by doing it online or talking to a representative on the phone. Be sure to follow the company's guidelines for proper recycling.
Remember that in addition to the TV, you will need to recycle the receiver.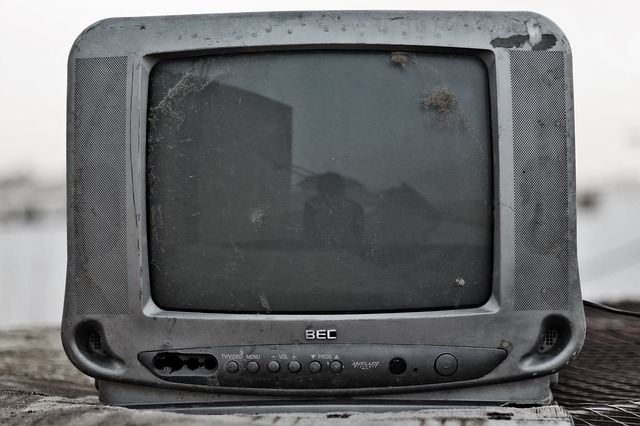 Donate or sell the TV
Make sure the TV is in working order before donating or selling it
Don't give away or sell a broken TV! It's not fair to whoever the next owner is since that person will be the one who has to get rid of the set. Check all connectors and make sure all buttons and features are working properly. If the TV doesn't work at all, you may be able to sell or donate it to a local theater or school to use as a prop in plays.
Ask your friends and family
The easiest option of all is to give the old TV to someone you know. They'll probably help you move it or pick it up themselves, and they'll be excited to have a TV to enjoy for years to come.
Donate the TV to a nonprofit agency
If the TV is still in good working order, donate it! Someone else will surely be grateful, and it's actually a better choice for the environment to reuse electronics for as long as they last rather than recycle them. Check with local community centers, schools, homeless shelters, churches, nursing homes, or non-profit organizations to see if any of these places could use the TV. They may also have programs to deliver televisions to families in need. National thrift stores such as the Salvation Army and Goodwill have programs to receive and resell old electronics and televisions.
Sell the TV online
A number of major retailers, including Amazon, BestBuy, and Target, buy used TVs and other electronics. Search the retailers' websites to see if your TV qualifies for a buyback. You can also sell the TV yourself by posting it on Craigslist or OfferUp. You can often sell electronics items same-day if the price is low enough, and more often than not the buyer will come pick it up. Just take a few pictures, show that it's in working order, and wait for the inquiries to roll in.
Sell the TV at a garage sale
If you're hosting a big garage sale anyway, put the TV on your lawn! If your TV is particularly old, set a super low price. Remember, the goal is to get rid of it while keeping it out of the landfill. Not having your own garage sale? No problem – just find a neighbor that's having one and ask them if they'd mind letting you set it out with their stuff. Offering a commission and promising to come get it if it doesn't sell should do the trick.
Give it away on Freecycle
If you haven't heard of Freecycle you should check it out. It's like Craigslist, except everything is free. If you're out of ideas to sell and don't have a good place to give it away, there's certain to be a neighbor who'd love to take it off your hands for the low, low price of free.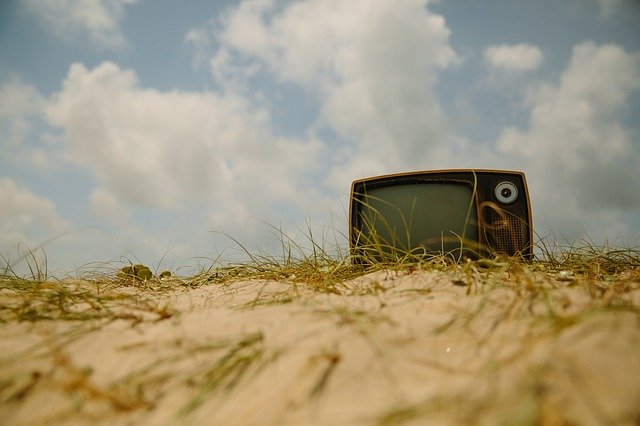 In summary, when you've got an old TV to get rid of, you can either A) find someone to buy it B) find someone to give it to -or- C) find an organization to properly recycle it!