Buying used appliances is more popular than ever, especially considering the rising costs of buying new ones. That puts folks with old and/or broken appliances in a great position to make some quick cash, granted they know how to sell them.
Now your old appliances may be broken, or simply no longer needed. Whichever it is, if you have an appliance in your home that you no longer want, don't throw it away! You can sell it and make money instead.
Reasons why people sell used appliances
People choose to get rid of old appliances for several common reasons:
Replacement – by far #1 on the list, people typically keep their major appliances until they break
Upgrade– An older appliance may no longer meets our needs, and we want to buy a newer one that is larger or has new features
Moving – If we move into a new home it may have a different sized space/layout and what we have won't fit. Or, it might not be worthwhile to carry old appliances while moving to another city
Emergencies – Hard times fall on many people, and sometimes we're desperately in need cash and have no other means of obtaining money than selling some belongings
Other folks sell used appliances as a full time business or side hustle. If you are handy and know how to fix these fickle devices, it can be a very profitable business to buy broken appliances very cheaply, fix them up, and resell them. I don't have to tell you that the cost of living is rising rapidly everywhere, so there are always people looking for used appliances that are in excellent working condition, and the price fits their budget.
Appliance and Kitchen Removal
The average appliance has a useful life of approximately ten years or less. Whenever a new refrigerator or stove is purchased, we are faced with figuring out exactly what to do with the old one. If your appliance is working properly and you are simply upgrading to an ENERGY STAR certified model or remodeling with a new ascetic, then selling your old appliance is a wonderful option. You can make a little money and keep that big, bulky item out of a landfill. Many people use sites like Offerup, Craigslist, or Facebook Marketplace to sell their unwanted appliances locally.
Donation vs. disposal
If the appliance is less than five years old, consider donating the item. Organizations such as Habitat for Humanity will generally accept working appliances and can help a struggling family.
If your kitchen appliance no longer works or cannot be sold, then you will need to find a place to recycle it properly. It is important not to throw away your old appliances and to be careful to dispose of them the right way. Refrigerators and freezers contain Freon that must be properly recovered to prevent its release into the environment. Many larger appliances contain a lot of steel and other metals that are infinitely recyclable and should not be added to our landfills.
How to Recycle your old appliances
If donating or reselling your appliance is not an option, then recycling is your next best option.
The first and easiest place to check is with the company where you are purchasing your new appliance. The truck that delivers your new appliance will often accept the old ones and recycle them properly. They may even take more than one item, so this is the best place to start.
Next, you can do a quick search for a local appliance recycling center. If you are getting rid of something with Freon (refrigerator, AC unit, etc.), be sure to call and verify that they accept these items.
Be sure to unplug your appliances a few days before you remove them. Turning them off will allow them to cool down and give you plenty of time to clean them. Also, be sure to tie or tape the doors shut if you need to transport them yourself to prevent the doors from opening during transport.
You can also check with your local trash or waste management company. Many areas offer bulk pickups but limit the annual amount allowed per residence. Again, be sure to let them know exactly what you need them to pick up to make sure they will accept your items.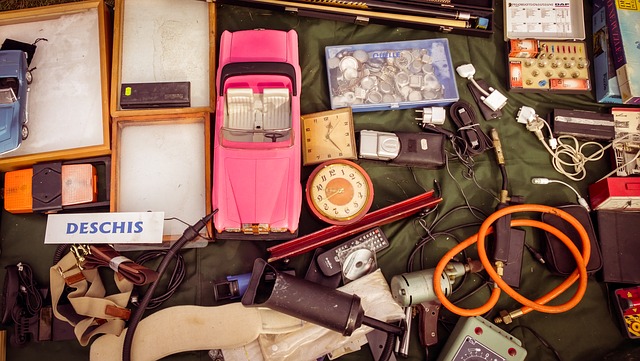 Where do I recycle these items near me?
You can find a local appliance recycling center by using the local recycling finder on this site or by using the appliance recycling near me map on this page. If you contact your local waste management company, they should be able to direct you to a facility they run or one they refer people to. Some companies focus solely on repairing washers, dryers, and other devices that can be reused rather than retired, so this is another excellent place to look. You will be able to purchase all the parts you will need to make repairs from these recycling companies, which is why they are so valuable. You can usually find these companies within minutes of looking on the map above or searching online for your local city's waste management.
Our "What to Recycle" page is a great resource, or you can also search for the type of appliance you have, and you should find the locations of those that are currently available.
Recycle old appliances for cash
The main reason for recycling appliances is that landfills are becoming overloaded. Finding places to dispose of millions of refrigerators, freezers and any number of small household and kitchen appliances is simply not cost-effective. It's actually more profitable for companies that can recycle these items. They will be able to break them down, use them for parts, or sell the metal and plastic for cash. It is lucrative for these recycling companies and also for the consumer who can receive cash for their old dryer or stove.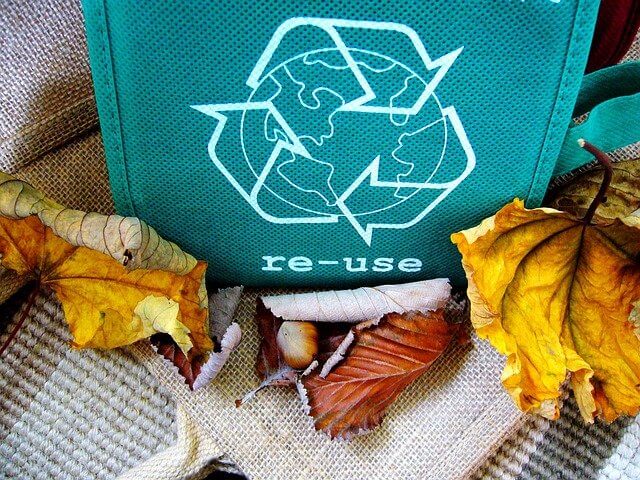 Where to Sell Used Appliances
There are a handful of different approaches you can use to sell used appliances. We've listed them below…
Online
This is your best bet in terms of maximizing how much money you'll make. It's not unreasonable that you can find someone the same day to come pick it up and take it away for a great price.
The two keys to selling appliances online are: pricing and pictures. You want the price to be attractive enough that people will think they're getting a good deal, and good pictures ALWAYS help selling anything. Think about how awful most photos are on online classified sites. If you have pictures from full angles with good lighting, you will be far ahead of the competition. You might even use a photo editing program to touch up the images. People are going to be a lot more interested in a white fridge than a yellowing one! Don't go too overboard though, we don't want people showing up and feeling like they've been catfished.
Tips for Selling Used Appliances Online
These simple tips will help you sell your appliance faster, and make more money while you do it…
Keep appliances clean: no one wants to be sold something dirty. Keep the appliances you are going to sell as clean as possible.
Take good pictures: well-lit pictures with good resolution will help the customer to get an idea of how the product is close or not to what they want to buy.
Write good descriptions: when you advertise your appliance, make use of the details, give measurements, model, brand, and even defects of the product.
Choose an attractive price: the price of your appliance will depend on what model it is, what features it has, its faults, its age, and the new sale price of the same or similar appliance.
Do not give personal data: do not give your personal or bank details, meet people in neutral places and use platforms such as Venmo, Cash App, or Zelle to manage the payment of the sale.
Best Websites To Sell Appliances
You almost certainly know the major places to buy/sell things locally online, but here's a quick list of your best options:
Craigslist
Facebook Marketplace
OfferUp
Oodle
Nextdoor Classifieds
Geebo
Most of those are predominantly focused on the US market, here is a list of the top online classified websites around the world:
Kijiji (Canada)
Leboncoin (France)
Marktplaats (Netherlands)
2dehands (Belgium)
OLX Brasil (Brazil)
Subito (Italy)
Used Appliance Stores
This is probably the easiest approach, but unlikely to be the most profitable. These are generally small, locally-owned companies that likely repair appliances as well as sell them. You can call whichever appliance stores are in your area and shop around for the best price. They may also come to pick it up for free, which would obviously be helpful unless you have a truck and are a powerlifter as a hobby.
One benefit is that they'd likely buy or take away your appliances even if they're broken – so long as they feel they can repair and resell it.
Garage Sales
This can be an option if you don't have too many other choices, but a difficult one! You can go three routes: have your own garage sale, know someone who is having one or search classified for pre-announced garage sales and reach out to those people ahead of time. Essentially, you're going to offer them a consignment to sell your appliance at their sale. You'll have to negotiate the percentage you'll pay them, as well as the lowest offer you'll take.
The biggest problem with this approach is that you're almost certainly going to have to drop off the appliance there, and worse, if it doesn't sell you'll likely have to come pick it up too. You could potentially negotiate with the host that they'll keep it/remove it if it isn't sold.
Also, it's unlikely you're going to get top dollar at a yard sale! Generally people at garage sales are looking for a total steal, so you're likely to get a similar price as a used appliance store, but you have to pay a commission, and you have the hassle of moving it!
Donation
While this isn't going to put cash in your hand right away, depending on your tax situation you may be able to get a charitable donation deduction that will put money in your pocket (or reduce your bill!) come tax time in April.
Scrap Metal Recyclers
Let's say you can't get your broken appliance working but you don't want to walk away empty-handed. There are scrap yards all across America that would be happy to take your old appliances and you can make some quick cash while doing it. Scrap metal is an increasingly important form of recycling that helps to avoid over-extraction of raw materials while reducing the amount of space being taken up in landfills on useful, useable materials.
In fact, depending on where you are it is probably illegal for you to simply throw your appliance in the dump. This is especially true for any appliances that contain Freon like refrigerators and AC units. A scrap yard will certainly have the required equipment and certification to reclaim harmful refrigerants from cooling systems before extracting the metal.
Refrigerators, washers and dryers, dishwashers, and other major appliances are typically made out of metal which is surrounded by plastic. The plastic is not worth anything, and may or may not be able to be recycled itself. But the metal under all that plastic is certainly worth something. Depending on the type of metal and it's total weight, you'll get paid by the pound.
We wrote a post on how much you can make scrapping an AC unit – that can be a loose guide to how much you'll get for other appliances!
Summary
Regardless of what kind of old appliance you have, or whether it's broken or working just fine – you can almost certainly sell it or recycle it in a way that will generate some money. Whatever you do, don't just trash it!